Land Owner Camp Preparation and Provisioning
When it comes to visiting your private camp far too many precious hours of relaxation and enjoyment are often stolen from you as a result of provisioning, packing, unpacking, sorting, fixing and fretting.
You need to buy and pack all the groceries and drinks
Your safari vehicle's battery is flat
Two tyres on your safari vehicle are flat
You only have one Jerry Can of fuel left (with the 8 empties neatly lined up in the garage!)
The gas is empty
The geysers weren't switched on
The pool is green and has a dead snake at the bottom
Your fridge/freezer was not switched on in time for it to get operational BEFORE you arrive and fill it with groceries
All the ice trays are stacked neatly in the cupboard....
Your spotlight globe is blown (which you only discover when you plug it in at night)
Or you could arrive to:
A clean and well maintained Camp with motivated staff
Stocked fridges (the degree of service here may span from simply filling ice-trays to a full meal-planner shop done on your behalf, including any beverage requirements, and unpacked and refrigerated prior to your arrival)
Serviced and clean vehicles
An inventory of any damaged appliances/equipment BEFORE you arrive
An inventory of gas and fuel supplies BEFORE you arrive.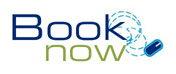 Scope of services
General maintenance of assets
Camp preparation